Show off your restaurant with a responsive, sales-optimized website. Our restaurant-specific, customizable website templates get your brand online quickly… or count on us for an innovative custom website design, as well as secure hosting and content maintenance.
Despite the growth of social media, a website is still an essential tool for driving revenue and connecting with your customers. Your website is where people experience your restaurant online, and it should be a reflection of your brand. It should also look great and be easy to use on any device, and it needs to be secure. Let AVVA Eats put our marketing, design, and technology expertise to work for you.
Engaging Design
The unique experience your restaurant delivers begins online, with a website designed to highlight your menu, your atmosphere, and the elements that make your restaurant special.
Responsive
A responsive website is one that delivers the best possible experience on any device. With over 60% of all website visits now coming from mobile devices, it's critical to ensure that your website is accessible to potential customers while they're on the go.
Sales-Optimized
Attracting customers is only half the battle. We help you convert prospects into customers, with proven best practices built into our contemporary website designs.
 Website Design, Content Development, Hosting, and Maintenance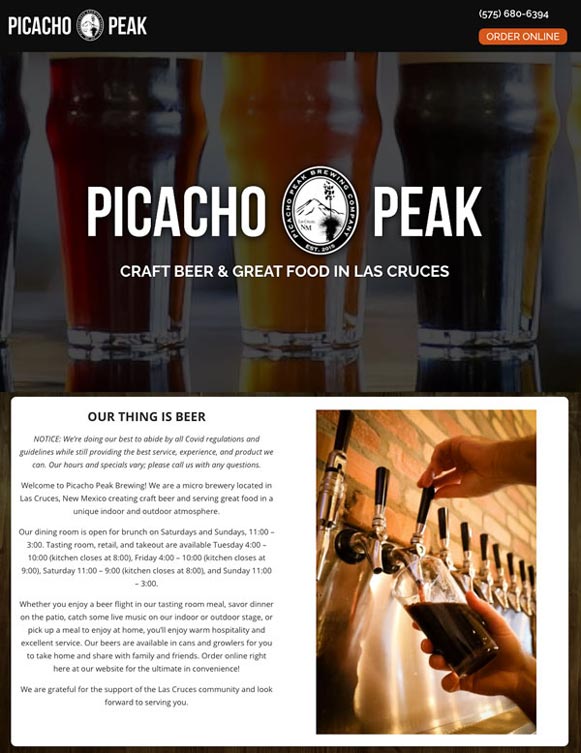 picacho peak brewing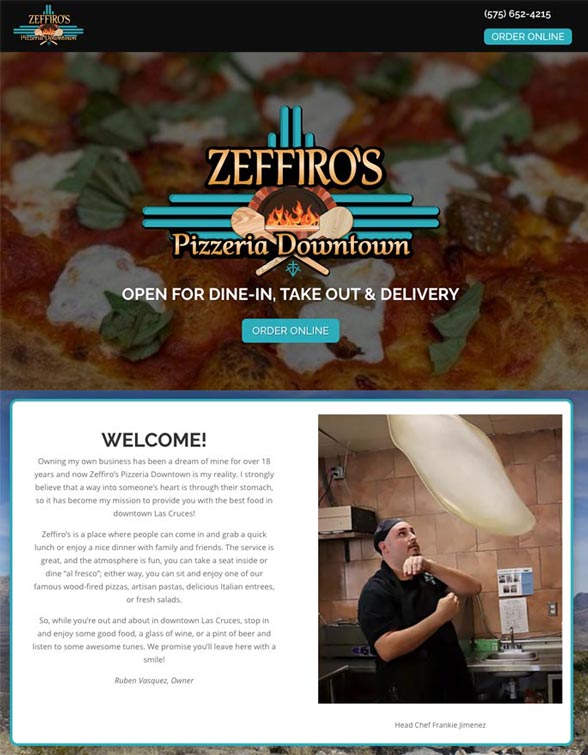 zeffiro's pizza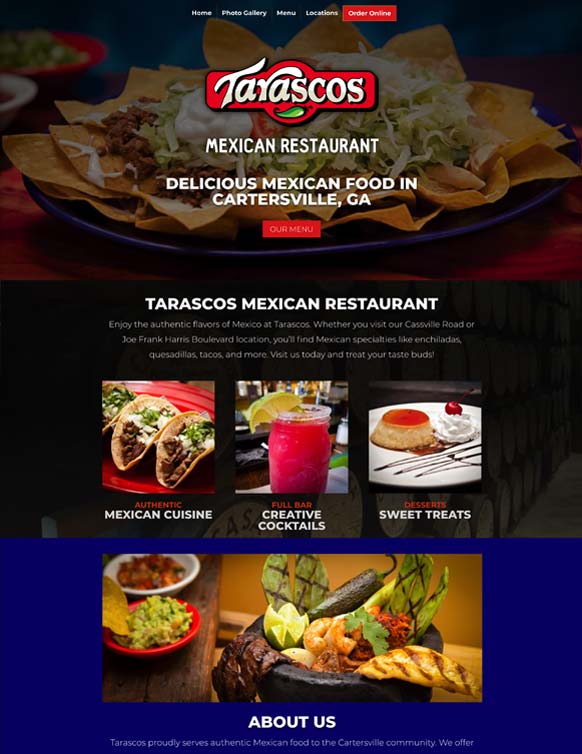 Tarasco's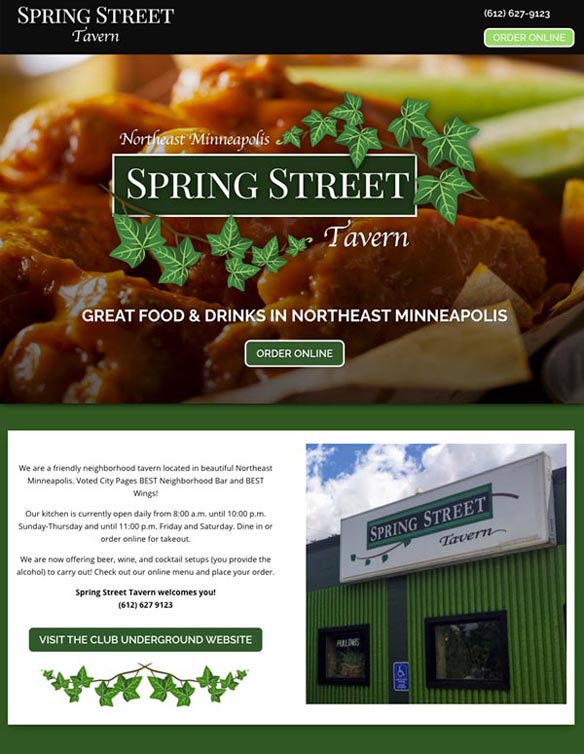 spring street tavern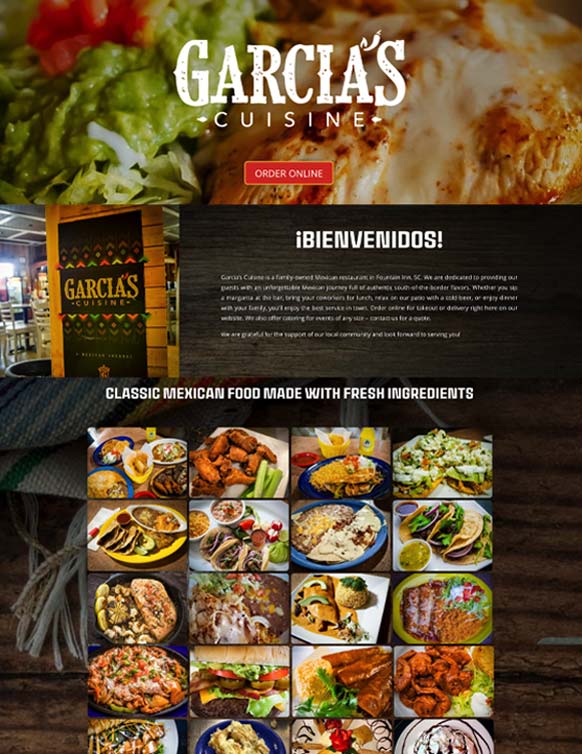 garcia's cuisine